Dear Affiliates, Members, Partners, Funders, and CSHA Community:
We are excited to share an update with you about CSHA's search for a new executive director and the structure of our organization during this transition period. We have contracted with an executive search firm and have posted our formal job announcement online at CSHA's website. Our hope is to secure a new executive director by early 2018.
CSHA's Leadership Team is currently overseeing day-to-day management of the organization during this transition period, with input and guidance from the staff and Board. Amy Manta-Ranger, Director of Programs, has graciously accepted the role of Acting Executive Director and is supported by other members of the leadership team, including Lisa Eisenberg, Policy Director; Dawn Valadez, Development Director; and Maria Salzano, Director of Operations. Additional consultation support is provided by Serena Clayton, former CSHA Executive Director, and Kristin Andersen, former CSHA Associate Director.

With the support and combined experience of current and former staff, Board members, and an executive search firm, we are well-positioned to quickly identify and hire a new executive director. Despite this transition, our work continues, and our commitment to strengthen the school-based health care movement in California is unwavering.
We're also excited to share the news that the number of SBHCs in California has grown to 257, and we are able to provide more technical assistance to the field than ever before! We are working with partners to expand region-specific training through convenings in the Central Valley and Los Angeles County. Register today for the LA County School Health Centers Conference on October 30!
Work is underway to develop new sustainability toolkits for the field to help address the need for long-term SBHC funding. We are exploring new ways to integrate the best practices in substance use prevention and trauma-informed approaches across the state. Through our Fight Fund project, funded by The California Endowment, we are providing training and technical assistance to SBHCs so they can better provide information about schools and SBHCs as sanctuary sites for undocumented students and families.

Finally, we are excited to share that planning for the 2018 California School-Based Health Conference is underway. We're already getting amazing workshop proposals, and we anticipate record attendance of 500 providers, educators, and advocates to join us in Sacramento on May 17-18, 2018. Submit your workshop proposal today!

Thank you for your commitment to put healthcare where kids are—in schools! We'd love to hear from you if you have any questions or suggestions.
On behalf of the staff and Board, thank you,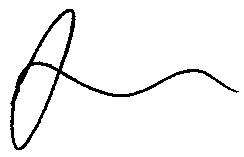 Amy Manta-Ranger
Acting Executive Director
P.S. Become a member or renew your membership today to secure your exclusive members-only early bird registration rate for our 2018 California School-Based Health Conference in Sacramento on May 17-18, 2018.