Kids in California stood up to Big Tobacco on March 18 as they joined thousands of young people nationwide for the 20th annual Kick Butts Day. More than 1,000 events were planned nationwide for this day of youth activism, sponsored by the Campaign for Tobacco-Free Kids.
See how we are making the next generation of Californians tobacco-free.
On Kick Butts Day, kids encourage their peers to stay tobacco-free, demand that tobacco companies stop marketing deadly, addictive products to them and encourage elected officials to do more to reduce youth tobacco use.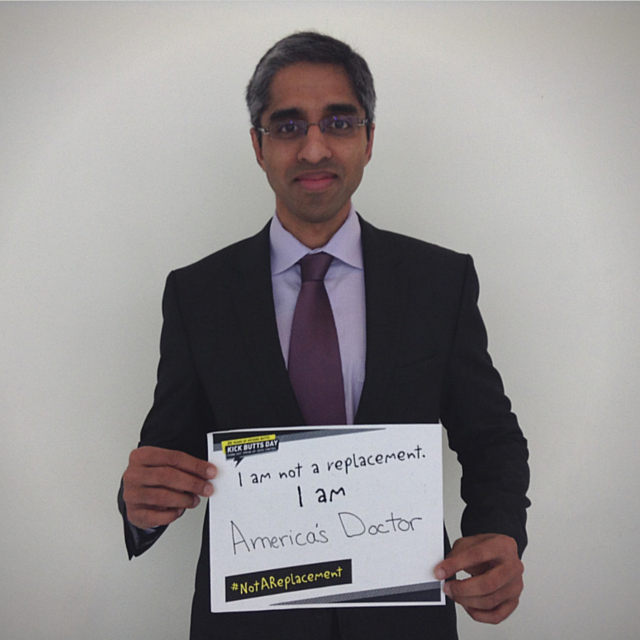 This year, Kick Butts Day focused attention on how the tobacco industry still spends huge sums on marketing and is adopting new strategies to reach young customers. Nationwide, tobacco companies spend $8.8 billion a year – one million dollars every hour – to market tobacco products. In California, tobacco companies spend $583.4 million annually on marketing efforts. The industry's tactics that entice kids include:
Splashy ads in magazines with large youth readership, such as Sports Illustrated, ESPN the Magazine and Rolling Stone.
Widespread advertising and price discounts in stores, which make tobacco products appealing and affordable to kids.
New, sweet-flavored tobacco products such as small cigars and electronic cigarettes. The latest surveys show that youth use of e-cigarettes has skyrocketed.
In addition to organizing events, kids stood up to the tobacco industry on social media through the #NotAReplacement selfie campaign. The tobacco industry's own documents reveal that they have long targeted kids as "replacement smokers" for the more than 480,000 people their products kill each year in the United States. Kids took selfies to say they're not a replacement and shared the photos on Facebook, Twitter, and Instagram with the #NotAReplacement hashtag. (view the #NotAReplacement selfie gallery)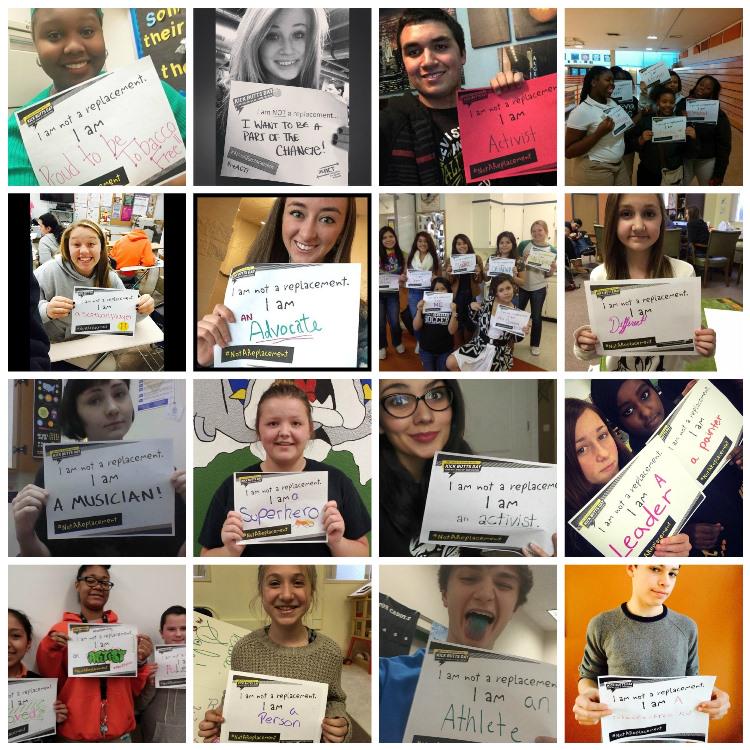 "On Kick Butts Day, kids stand up and reject Big Tobacco's manipulative marketing," said Matthew L. Myers, President of the Campaign for Tobacco-Free Kids. "We can make the next generation tobacco-free and end the tobacco epidemic for good. Elected officials can help reach that goal by standing with kids and supporting proven strategies to prevent youth tobacco use, including higher tobacco taxes, strong smoke-free laws and prevention programs."
In California, tobacco use claims 40,000 lives and costs $13.29 billion in health care bills each year. Currently, 10.5 percent ofCalifornia's high school students smoke.
On Kick Butts Day, kids engage in creative events that range from small classroom activities about the harmful ingredients in cigarettes to large rallies at state capitols.
In California, activities include:
The Porter Youth Center, which is working to implement a smoke-free community in Seaside, will organize a cigarette butt cleanup in local parks and neighborhoods. Following the cleanup, students will attend a town hall meeting and request stronger no-smoking ordinances. Time: 1:30 PM. Location: 4283 General Jim Moore Boulevard, Seaside. Contact: Daniel Saia (831) 242-7823.
The Mount Carmel High School SADD Club will teach students at Black Mountain Middle School in San Diego about the dangers of tobacco—including hookah and e-cigarettes—through various events, displays, public service announcements and live music. Time: 11 AM. Location: 9353 Oviedo Street, San Diego. Contact: Sheila Hatfield (858) 484-1180.
Members of Roseland University Prep High School's Project TRUE will perform a "walking tobacco audit" where they will record the prevalence of tobacco retailers and marketing near the high school in Santa Rosa. Time: 2:45 PM. Location: 100 Sebastopol Road, Santa Rosa. Contact: Ali Samii (707) 575-6043.
On March 21, Eureka High School's Friday Night Live chapter will organize a cigarette butt cleanup to remove tobacco litter from Arcata Plaza, and will compare the amount of litter picked up to last year's efforts. The students support smoke-free communities and will provide information on the health and environmental impacts of tobacco litter and second-hand smoke. Time: 9 AM. Location: 808 G Street, Arcata. Contact: Jay McCubbrey (707) 441-5569.
For a full list of Kick Butts Day activities in California, visit www.kickbuttsday.org/map. Additional information about tobacco, including state-by-state statistics, can be found at www.tobaccofreekids.org.
SOURCE Campaign for Tobacco-Free Kids