The California School-Based Health Alliance is hosting a learning collaborative from August 12 through December 9, 2021, for school-based health center (SBHC) behavioral health providers to learn about how to incorporate Social and Emotional Learning (SEL) and Trauma Informed Practices for Schools (TIPS).
The collaborative will meet about twice a month on Thursdays from 3:30-4:30 pm Pacific time starting on August 12 through December 9, 2021.
The collaborative will use the ECHO model, which is based on case-based learning and mentorship. Each meeting will consist of a didactic presentation from an experienced practitioner and a case presentation from a participant with a chance for feedback from the group. The panelists are from across California and bring many years of experience in SEL and TIPS.
Please contact Jessica Dyer if you have questions about participating.
Schedule
8/12: Grounding in TIPS and SEL
8/26: SEL/TIPS in aftermath of crisis/COVID
9/9: SEL and self-reflective inquiry
9/23: TIPS and addressing racial trauma with SAFE
10/14: SEL with an equity lens
10/28: TIPS and English Language Learners
11/18: TIPS and engaging families
12/2: TIPS and youth mentoring
12/9: Topic to be determined
About the Panelists
Aijeron Simmons, MA, serves as Program Manager in the Department of Social and Emotional Learning in Oakland Unified School District supporting leaders to create the conditions for effective learning partnerships and successful professional learning spaces. She is an expert in inquiry, leading workshops, and professional development through the Mills Teacher Scholars Collaborative Inquiry program and the Bay Area Writing Project.
Brittany Patterson, PhD, is an Assistant Professor at the University of Maryland School of Medicine and member of the National Center for School Mental Health. She has specialized in school-based mental health services in underserved schools and communities. As faculty advisor to the School Mental Health Program (SMHP), she supports clinicians providing comprehensive school mental health services in Baltimore schools.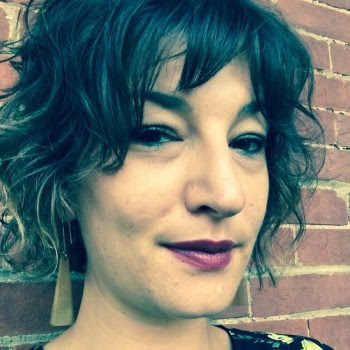 Leora Wolf-Prusan, EdD, is the Director of Partnerships & Learning at the Center for Applied Research Solutions (CARS) where she serves as the Project Director for the School Crisis Recovery & Renewal Center and as the Region 9 School Mental Health field director for the Mental Health Technology Transfer Center. She is skilled in facilitation, human learning design, training, and coaching. She is dedicated to educator mental health, grief sensitivity, and trauma-informed approaches to education.
Oriana Ides, MA, LPCCI, PPS, is the School Mental Health Training Specialist at CARS and approaches healing the wounds of trauma and oppression as core elements of social justice. She has served as a teacher-leader, school counselor, classroom educator, and program director. She is committed to generating equity within school structures and policies by focusing on evidence-based mental health techniques and institutional design.
Robin Noel Morales, LMFT, is coordinating and building systems of care for Madison Park Academy Middle and High School in East Oakland as a School Based Clinical Consultant with Alameda County Health Care Services Agency, Center for Healthy Schools and Communities. She also supports Alternatives in Action High School through clinical supervision and provides clinical consultation and training for Planting Justice staff. She is a trained yoga instructor with the Niroga Institute.