Attorney General Kamala Harris raises awareness about poor elementary school attendance in California and calls for action.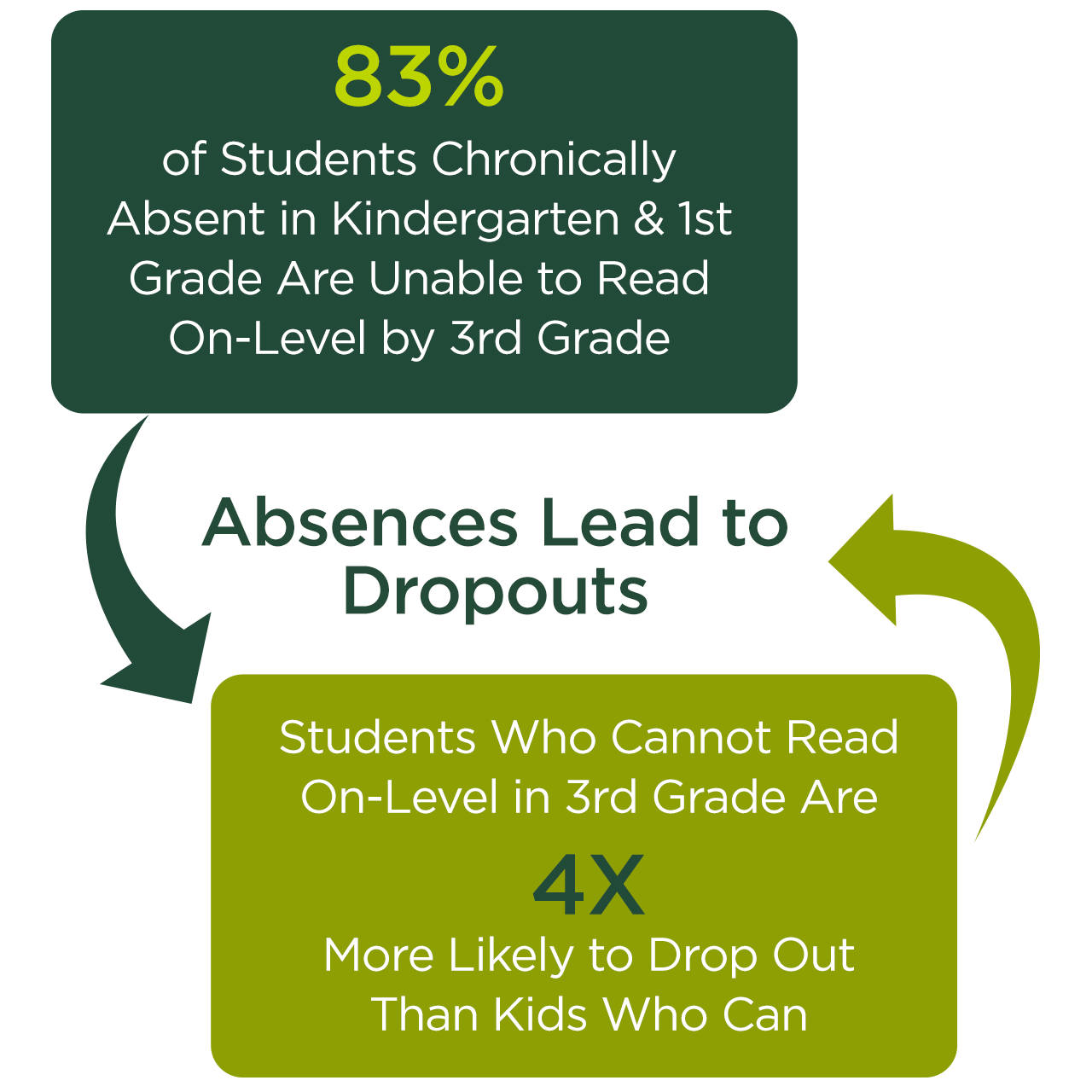 When students are chronically absent from elementary school, they fall behind academically, they are less likely to graduate from high school, and they are more likely to be unemployed and on public assistance. Putting kids on a path to success requires attention to student attendance, particularly in the early years. Research shows that early school attendance is a critical building block to a child's success.
Read more about the causes of chronic absence.
Attorney General Kamala D. Harris has made reducing elementary school truancy and chronic absence a priority. As part of this effort, the Attorney General released an annual report, In School + On Track, to disseminate effective practices for reducing student absences, to track changes in statewide attendance rates, to raise awareness about the critical importance of elementary school attendance, and to call others to action.
The 2015 report includes new and updated data on the still alarming rates of elementary school truancy and chronic absence across the state.
More than 1 in 5 elementary school students in California are truant based on data from the California Department of Education.
An estimate of 8% of elementary school students in California are chronically absent. That means over 230,000 of our youngest students are already at risk of falling behind in school.
Data also shows that there are disproportionately high rates of absenteeism and suspensions for students of color, low-income, homeless, foster youth and special education students.
There is also a positive trend across California: increased attention and more concerted efforts to improve elementary school attendance. The 2015 report highlights some of the districts and counties engaged in this important work.
The California School-Based Health Alliance applauds the Attorney General for continuing to draw attention to the issue of chronic absence in California. We know SBHCs make a huge difference at the schools they serve in addressing the underlying health issues that may impact attendance. Check out some of the ways that SBHCs are making a difference.
"School-based health providers across the state have firsthand experience with both the causes and consequences of chronic absence. Economic inequities prevent many children from getting the health, mental health, and dental care they need, which leads to untreated health problems that keep kids out of class. School-based health centers are an important part of a comprehensive solution to improving attendance, advancing equity, and closing the achievement gap." 
– Serena Clayton, Ph.D., Executive Director, the California School-Based Health Alliance